This Cashew Chicken recipe is a super easy Chinese-American dish that tastes better than take out. It's a simple and flavorful stir fry that gets dinner on the table in less than 30 minutes. Also great the next day, if you're lucky enough to have any left over!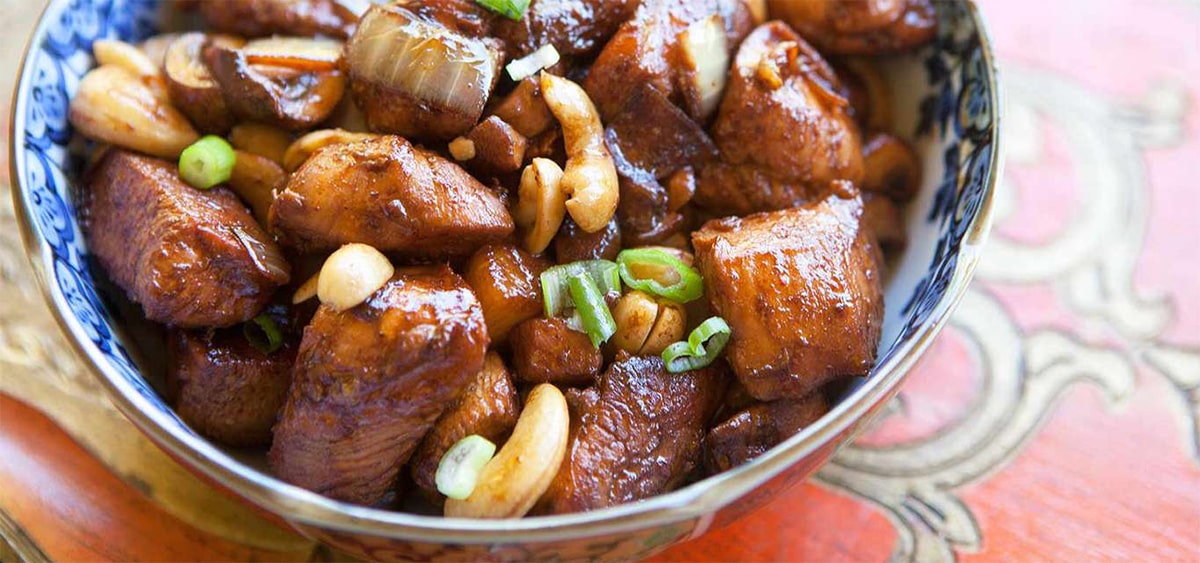 Ingredients:
3 tablespoons Hoisin sauce
1/2 teaspoon chili garlic sauce
3 tablespoons water
1 1/2 pounds boneless, skinless chicken thighs, cut into 1-inch pieces
1 tablespoon cornstarch
salt and pepper
1 1/2 tablespoons vegetable oil
1 small sweet onion , cut into 1-inch pieces
4 cloves garlic , minced
2 tablespoons rice vinegar
6 scallions , diced
3/4 cup Sweet Onion Teriyaki Cashews
cooked white rice, for serving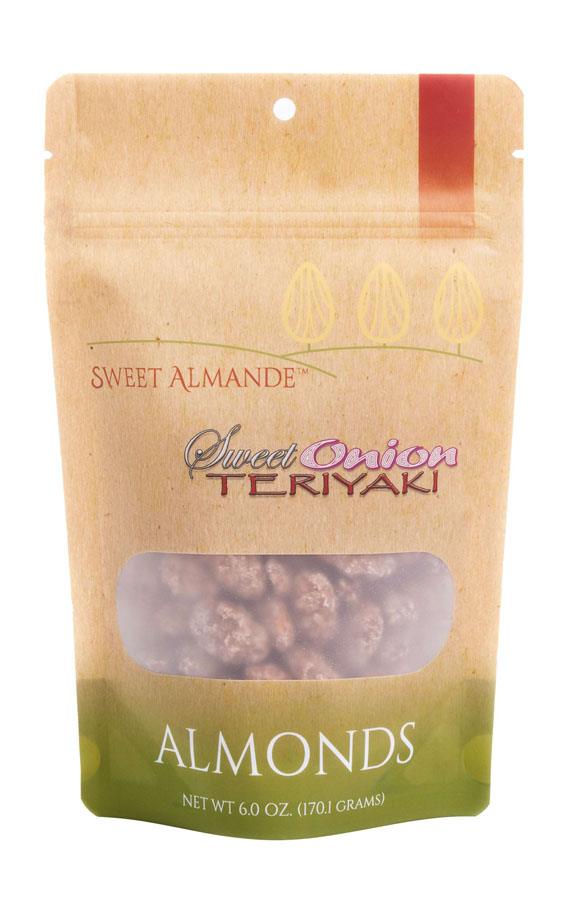 Instructions
In a small bowl, whisk together the hoisin, chili garlic sauce, and water. Set aside.
In a medium bowl, toss the chicken with the cornstarch until the chicken is coated, season with a few grinds of salt and pepper.
In a large nonstick pan, heat the oil over medium-high heat. Saute the chicken, tossing often, until browned and cooked, about 8-10 minutes.
Add the onion, cook for 3 minutes until soft and translucent, stirring frequently. Add garlic and cook for 15 seconds until fragrant. Add the rice vinegar and deglaze the pan, scraping up any brown bits, about 1 minute.
Reduce heat to medium-low. Add the hoisin mixture; cook, tossing to combine and warm through, about 1 more minute.
Remove from heat and stir in the scallions and cashews. Taste, season with a little more salt and pepper, if necessary. Serve over cooked, hot white rice.