I've met a whole lot of vendors that have amazingly good products, and I buy from and trade with them all of the time. So, I've decided to do some blog articles that will highlight some of my very favorite products, so that I can share them with all of you – and I hope that you'll agree with me that they're well worth sharing! And please note – I don't get anything from the company's involved, other than the opportunity to buy their excellent products!
My favorite for this week is Bavarian Sausage Express. I think that I've known Herbert (the owner) and his wife Leann since I first started doing farmers markets! Herbert has the best European style sausages that it's been my pleasure to eat. He's originally from Austria, and this shows in his outstanding sausage selection. Many of them are made in traditional Austrian, German and Polish styles, but he has put his own spin on things by using his own special custom spice blends. Plus, they're made in small batches using only the best ingredients (spices from Austria, Germany and Switzerland, fancy pork and USDA choice beef, with Grade-A natural casings and all-natural chicken, with no MSG, additives or fillers).
Now, even after all these years I still haven't tried all of the different sausages available from Bavarian Sausage Express (I keep going back to my favorites!) – but I'll do my best to try one of the few I haven't had yet the next time I buy some. Currently I think that the Beer Brat and the Cheddar Smoked German sausages may be my overall favorites, but the Scottish Bangers make some of the best breakfast sausages I've ever had. I've been to Scotland, and these are better than any sausages I had while I was there, for sure! Basically, you can find something for just about everyone, from spicy (try the Smoked Chipotle Cheddar or the Spicy Grill Brat) to mild, and you can get sausages made from beef, bison or chicken if pork is not for you. And they have Smoked Andouille, Smoked Chorizo and Fresh Ring Italian sausages if you don't want the traditional German style sausages.
And of course if you want something traditional to go with your sausages, they have a great selection of German mustards (I'm a fan of the Lowensenf Medium Hot Mustard and the Siegi's Spicy Brown Dusseldorf), as well as Spaetzle German Egg Noodles, Mildessa Mild Sauerkraut (truly excellent!) and Mildessa Red Cabbage. After all, if you're going to get the best sausage around, you may as well get some really good mustard and maybe a few of the other options to go with it!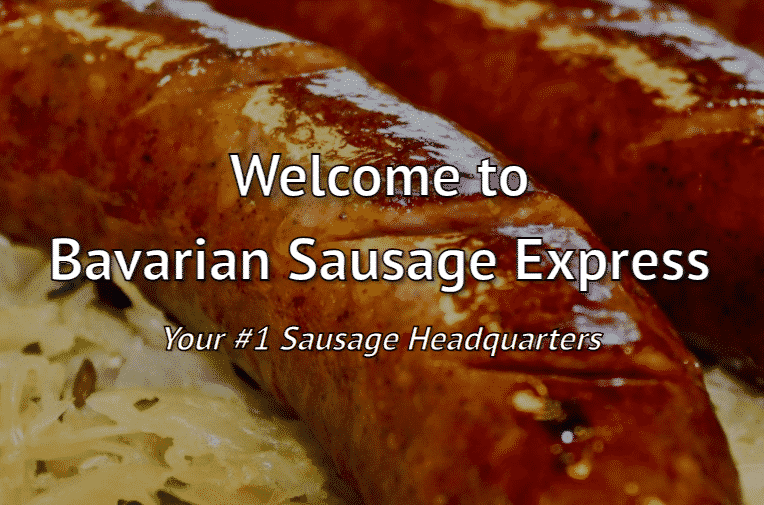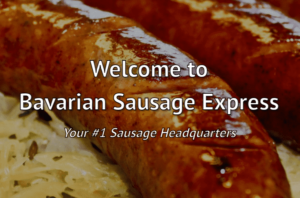 There's only a month or so left for the Farmers Markets, but you can get sausages (and more) from Bavarian Sausage Express year-round – just go to their website at sausageheadquarters.com and check out how. And you can also see what Farmers Markets they do if you want to catch them before the market season is over. It always makes me happy to find a great product from a local company, and especially when it's a family business that's been around for awhile (Bavarian Sausage Express has been in business since 1991 and consists of Herbert, Leann and their son Hans). By all means find them and try their products, and tell them Hi from all of us here at Sweet Almande! –
Bruce Telford